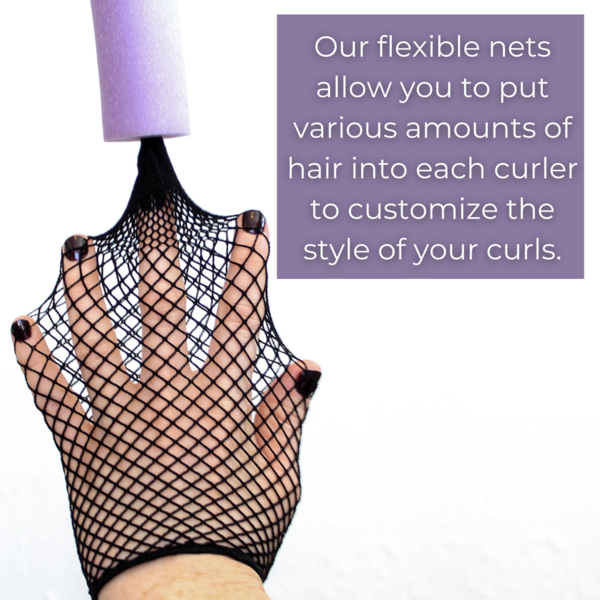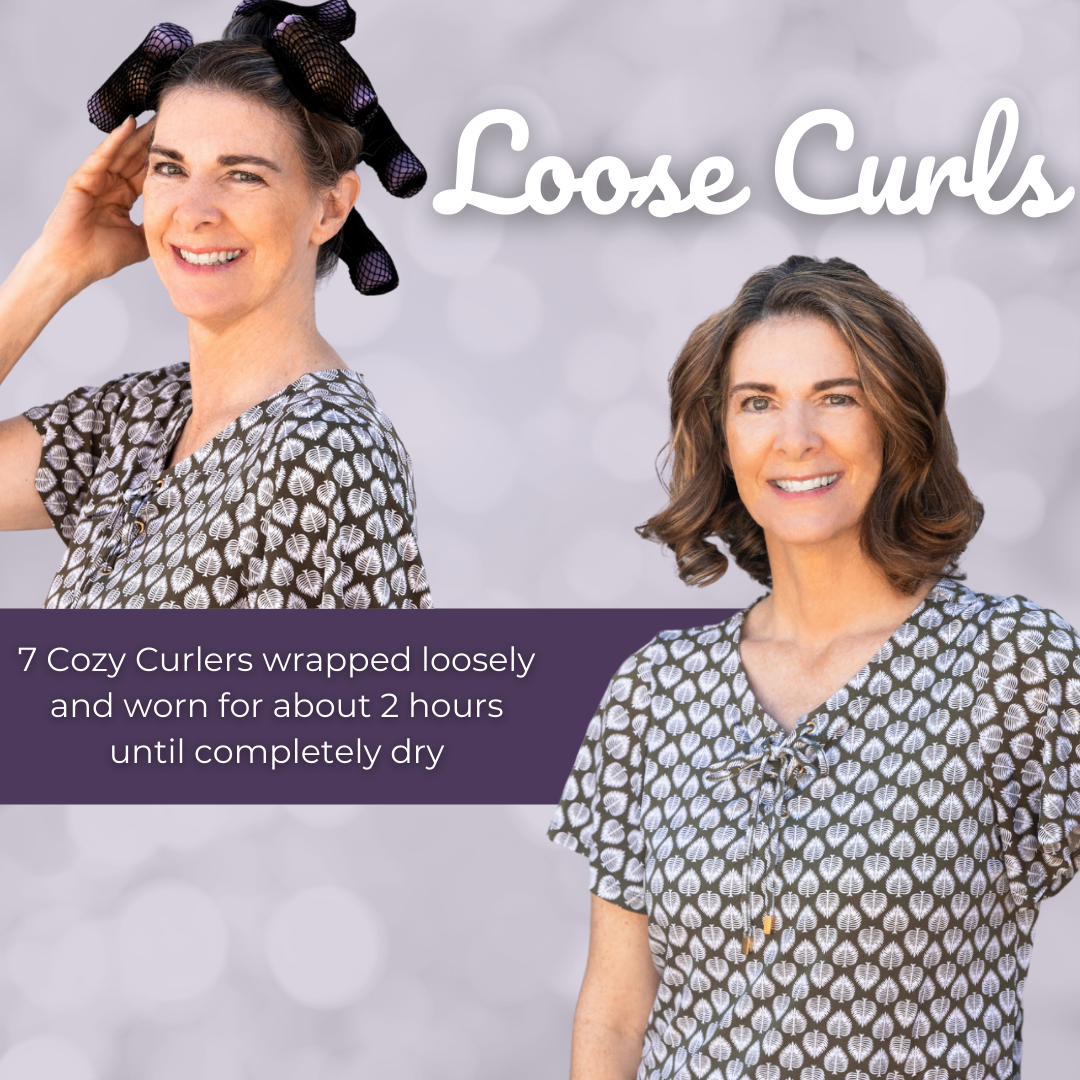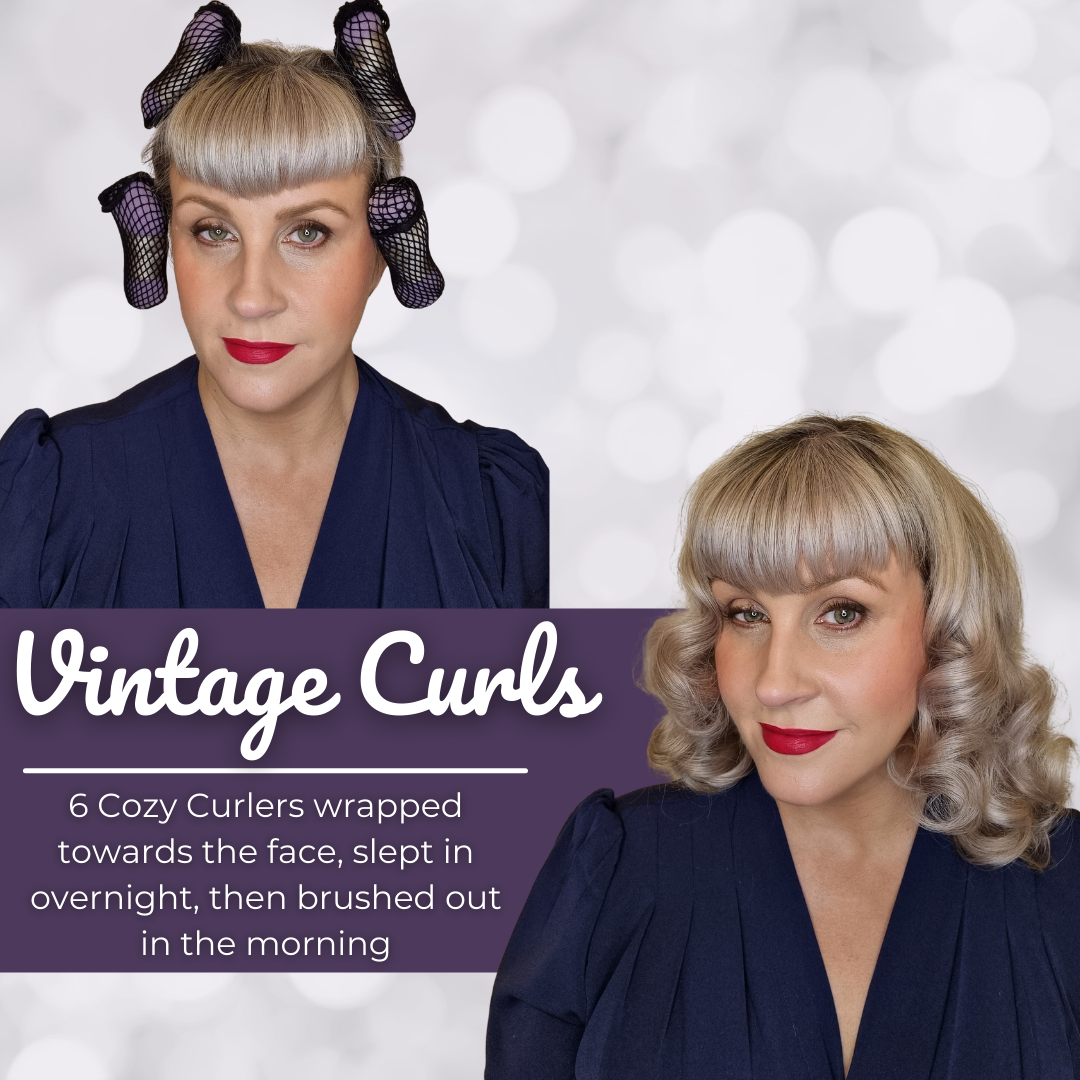 Short Cozy Curlers
---
No Heat, No Damage, No Problem! Get Beautiful Curls the Easy Way with Cozy Curlers!
Short Cozy Curlers are much easier to use on shorter lengths of hair ranging from chin length to about collarbone length. We do not recommend these for pixie cuts or for longer lengths of hair.
Although our current tutorials feature our regular Cozy Curlers, you can wrap the Short Cozy Curlers the same way. To view our tutorials please visit: https://www.cozycurlers.com/pages/tutorials
We are still in the process of creating tutorials with the shorter curlers, so if you have any questions about how to use them please email us at cl@cozycurlers.com.
Cozy Curlers create the curls and waves you want without using heat. Unlike other overnight curlers that are a pain to sleep in, Cozy Curlers only use soft, comfortable materials, so you can actually sleep! Plus they can help you save time, while getting the curls and waves you want - and did we mention no heat damage?
Each set contains 8 Cozy Curlers and a designer marbled bag, but that doesn't mean you have to use all 8. Many of our customers use just 2-4 Cozy Curlers to get the styles they want.
This product is rated 4.7 of 5.0 stars.
It has received 9 reviews.
Not what I expected
The foam really makes the curls uneven even tho I got the correct type for my short hair. I wish I hadn't spent so much money on foam and netting that stretch out so much.
I'm sorry to hear your curls came out uneven. Cozy Curlers are designed to create a variety of curls. The key to any style using Cozy Curlers is to plan out even sections before wrapping them. If you use 6 curlers on 1/2 of your head and only 2 on the other side, the curls will be very different. Using clips or scrunchies to divide the sections before wrapping them can be very helpful for first time users.
It also helps to wrap them consistently. If you indent the foam tightly on one curler and wrap it loosely around another, the curl will come out differently. Your hair should also be evenly damp, which is why we suggest using a spray bottle (which was included with Cozy Curlers) to mist your hair.
The foam shouldn't be stretching out, but may become indented when it is wrapped tightly. It should go back into place on its own, but if it's taking a while you can mist it with a spray bottle and plump it with your fingers. The nets are an elastic material that can stretch out to hold a lot of hair. If they feel too stretched out, try doing the double wrap to keep them secure. Here's a link to a blog post covering the double wrap https://www.cozycurlers.com/blogs/heatless-healthy-hairstyles/securing-cozy-curlers-overnight
If you have any other questions about using Cozy Curlers for your hair type or about the products durability, please feel free to contact us at cl@cozycurlers.com. We are happy to help!
Mixed?
I've enjoyed my Short Cozy Curlers, but with hair that's just longer than my collarbone, I've wondered whether the long ones would perhaps work better. Perhaps you could sell a Mixed Set of curlers--I know that I'd LOVE to exchange my six unused short ones for four long ones! It depends on what look I'm going for as to which would work better, it seems to me.
Thank you for your suggestions! We will talk about them with our team to see if it is possible in the future. We can't do exchanges for a portion of a product, as there are many issue that arise from this. If your hair is longer than collarbone length and you are only using 4 short curlers, you can use more curlers to get different styles. Our regular sized curlers are the same diameter as the short curlers, the main difference is the length. Using more short curlers will be helpful as your hair continues to grow. If you have any questions, feel free to contact us at cl@cozycurlers.com.
They work great!
It was an easy purchase, fast shipping and arrived safely. The rollers are easy to set in my hair. I have a shoulder length bob so I got the short ones and they work fine for me.
Super Comfortable and Easy to Use
These are so comfortable to sleep in and leave my chin/neck length hair with a perfect curl. It took a couple of times of figuring how to wrap them, but once you figure it out, it is super easy.